// CLUTTER-FREE CABINETS
Keep clutter covered and out of the way with our line of cabinets.

// CABINETRY FOR EVERY SPACE
Colors, sizes, and styles to match every garage.
// BUILT TO LAST
Our products are made with the highest quality components.
CONSULTATION
IT'S TIME TO GET ORGANIZED.
CONSULTATION
IT'S TIME TO GET ORGANIZED.
STYLISH GARAGE CABINETS IN TREASURE COAST
Our garage cabinets in Treasure Coast are designed to provide 100% longevity while appealing to the eye with their unique style. Custom-made, our cabinets will transform your garage from a cluttered mess to a professionally organized workspace.
//

Secure Protection
Garage cabinets will keep your items protected all year round from dust, grime, and moisture.
//

Endless Style Options
These come in various styles and colors to suit your unique tastes and decorating personality.
These cabinets combined with all of our other storage products create a space that is more usable and organized. We can make a plan that will work for you. Contact us today for a free quote!
//
PREMIUM WARRANTY
No worries with a 7-year or
limited life time warranty
//
SOLID CONSTRUCTION
Durable melamine with a heat fused laminated finish
Garage Cabinet Features
Upgrade your garage with sleek, custom cabinets that make storage attractive. Easily store your items behind closed doors for a seamless and put-together look in your garage.

Added Value: While adding beauty to the home, our cabinets are sure to increase the value of your home.
Quality Structure: Built with quality in mind, our garage cabinets in Treasure Coast are strong and durable holding up to a 100 pounds for every shelf.
Made in the USA: We are proud to say our custom cabinets are manufactured and built in the United States.

Lockable: Keep your items extra-safe with our optional locking feature on these cabinets.
FREE ESTIMATE
SIGNATURESERIES
CONSTRUCTION
• 1" thick melamine tops, bottoms, & fully adjustable shelves
• 3/4" thick melamine on doors, drawer fronts, & side panels
• Full cabinet backs with dado box construction
• Wall mounted garage cabinet system with optional legs
• 12", 16", 20", and 24" cabinet depths
• Cabinet heights up to 91" & widths up to 48"

HARDWARE
• 6-Way adjustable premium soft close hinges
• Full-Extension stainless steel roller bearing drawer glides
• Optional soft close full extension drawer glides

OTHER
BASE CABINET STYLES
FREE ESTIMATE
SIGNATUREELITE DOORS & FRONTS


• 3mm thick contoured edge-banding on doors and drawer fronts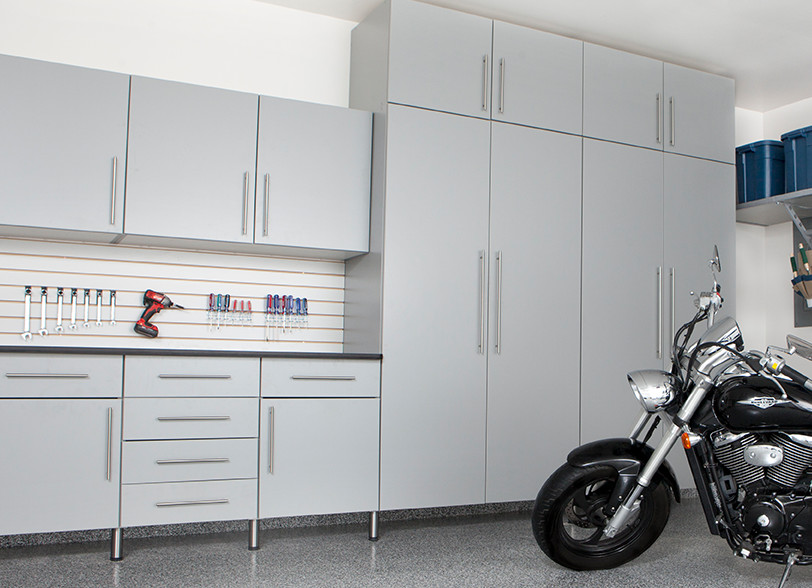 CLASSICSERIES
CONSTRUCTION
• 3/4" thick double sided melamine
• Wall mounted with optional legs
• Backless garage storage cabinet design
• Sizes up to 83" tall, 36" wide, 16" and 24" depths
• 0.5mm thick finish matched edge banding on all components
• Most shelves are fully adjustable

HARDWARE
• 3-way adjustable hinges
• Full extension drawer glides
• Variety of available countertop & handle options
OTHER
FREE ESTIMATE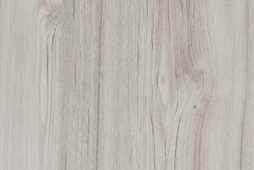 *featuring black edge-banding
*featuring black edge-banding
*featuring black edge-banding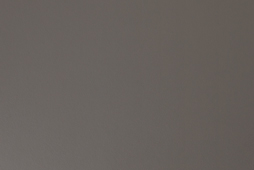 //
SLATWALL STORAGE
Working on projects in the garage can be one messy occupation, but our slatwall solutions make it easy to keep your tools organized and within reach.
These extruded PVC slatwall solutions can be installed in any garage and can be paired with various accessories.


• Resistant to scratches, water, and moisture.
• Color pigment throughout.
• Color-coordinated screws for consistency.
Cabinets Made For You
Garage Cabinet Options – Wall mounted cabinets shelter your objects from moisture and any other intruding substance. Whether they are mounted to the wall or placed on the floor our cabinets are sure to organize your items effectively.
Accessible – Cabinets store your items out of the way while leaving your items accessible to you at all times.
Garage Cabinet Finishes – Our effective and aesthetically pleasing product line is constructed with a variety of finish options.
Now you know your space can be organized with the top of the line cabinets that look great and are affordable. Call us today to get the best garage organization

and garage cabinets Treasure Coast has to offer!



CONTACT US!
Contact us to get the same product used in many renovations on the well-known TV shows such as HGTV's Property Brothers.
If you're ready to transform your garage into the ultimate in efficient organization, garage cabinets in Treasure Coast is a great way to get started!
It's more than storage.
It's your life.™
Pole and extruded handles in Stainless, Graphite Pearl, Black
, and Bronze
finishes.
Maple Butcher Block, Stainless
Steel, Graphite Black and Faux
// VERSATILE CABINET SYSTEM
Add drawers, shelves, or an
in-cabinet Monkey Bars system.
Take your tools wherever you need them in your garage.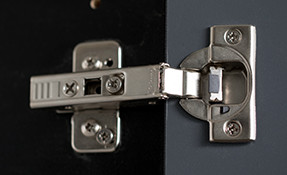 Soft close hinges means no
// INSIDE CABINET BRACKET
Adjustable bars and hooks allow
you to hang items in layers.